Sugar
land /
Staff

ord
ord
New here?
We want to pray for you, please click the button below and we will get in touch with you.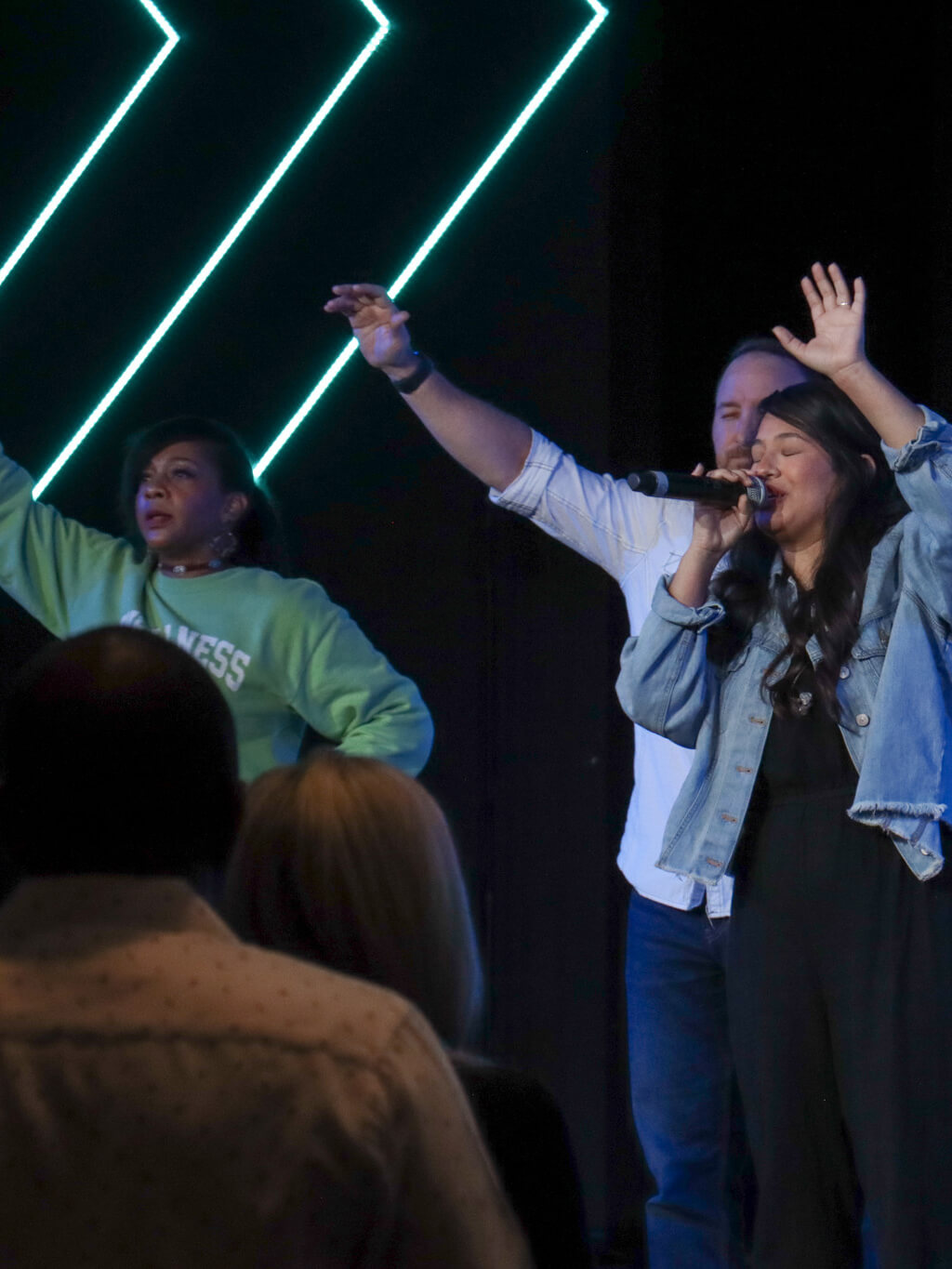 Sugar Land / Stafford Campus
At Triumph Church, we want to be a source of hope and confidence as you grow in your relationship with God. We are a friendly, diverse, and passionate community of believers, but that barely scratches the surface of who we are. Whether you are joining us in person or online, we invite you to come experience our services and be a part of the Triumph family. Come just as you are. There's a place for you here!
Plan a Visit
Give Now
Watch Live
Pastors
Pastors

Randon and Lindsay
Pastors Randon and Lindsay are Senior Pastors of Triumph Church and Lead Pastors of Triumph Sugar Land/Stafford. They, along with their two kids, Kennedy and Randy, moved to Sugar Land in 2019 after working in Triumph Beaumont and Triumph Nederland for many years. They are passionate about reaching the lost, discipling families, experiencing the presence of God, and having a ton of fun along the way. Pastor Randon is real, relevant, and powerful as the primary preaching pastor of Triumph Sugar Land/Stafford while Pastor Lindsay is the visionary and the energy behind Triumph Kids. When they are not at church, you will often find them watching their kids play baseball or softball. We really like them and think you will too!
Good News Part 4 | Pastor Randon Clark
Pastor Randon Clark
19 Mar 2023
Past Sermons
Good News Part 3 – Pastor Randon Clark
Pastor Randon Clark
Mar 12
Pastor Kirk Ellender 3/5/2023
Pastor Kirk Ellender
Mar 05
Good News Part 2 – Pastor Randon Clark
Pastor Randon Clark
Feb 26